Reports
Quality. Know-how. Values.
Brogue supplies some of the worlds' finest shoes for men. "Brogue" was born in October 2007, having previously named as Shipton & Heneage. The brand is conveniently located in the centre of Geneva.
Learn more >
Atelier NA ist the first brand formade to measure suits and made to measure shirts. A unique 3D body scanning technology digitally rebuilds the body in less than one second. Atelier NA produces all of the made to measure suits and made to measure shirts in its own Atelier since 2011.
Learn more >
Eigì is a Milanese-based brand founded in 2019. Specializing in luxury leather good. Eigì creations are entirely handcrafted in Italy using the highest quality materials, and can take up to 30 hours and 4 different types of craft to make. An aesthetic that follows the principles of purism, which valued simple forms and machinery and condemned whatever form of exuberance.
Learn more >
Tania Grace Knuckey is a textile designer and multi-media artist living and working in Geneva, Switzerland. She graduated from Design Academy Eindhoven in 2009 with a Cum Laude BA in Design and from The Royal College of Art London in 2012 with an MA in mixed media textiles. Her artistic practice is playful with an unapologetic bold use of colour, and yet behind this aesthetic, more often than not, is a level of seriousness borne out of steady research.
Learn more >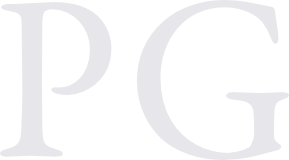 Parisian Gentlemen
English
Parisian Gentleman is an online magazine dedicated to classical men's style founded in Paris in 2009. Currently, PG has published more than 1,300 articles (news, reports, reviews, editorials and educational pieces), of which more than 750 articles are in French and more than 350 in English. PG also features 100+ articles in both Spanish and Italian.
Learn more >
Lucine A
English
An Economics and Marketing programme graduate, I'm working as a freelance PR consultant.
Previously a shop assistant at a pret-a-porter boutique, I've also gained my second diploma in Fashion Design. This is how much fashion means to me.
In 2015, I've been offered a job as a TV-host on local channel ETV+. In cooperation with Oksana Tandit, Estonian designer, we launched a fashion-related show Creative. Meanwhile, I've been working as the main wardrobe stylist for the same channel [...].
Learn more >
BonneGueule
French
Notre ADN n'est ni vraiment celui d'un média, ni celui d'une marque de vêtements… mais tout ce qu'on fait représente nos convictions. Nous évoluons vite, mais nous restons une communauté soudée, une start-up, et une bande de copains. Nous n'avons ni carte presse, ni moyens titanesques, mais sur la base du partage, de la transparence et de l'action, nous voulons bousculer le secteur de la mode masculine : soutenir les beaux savoir-faire, redonner du pouvoir aux consommateurs et lutter contre les pensées défaitistes.
Learn more >
Invisible Essentials
French / English
This is more than a blog, it's a place where I write about two of my most important invisible essentials: style and art of living (culture, lifestyle, people) since February 2016. Despite its .com extension, this blog is not commercial – I am a full-time employee, but I enjoy cultivating my passion for blogging and sharing my interests and projects.
Learn more >
Jamais Vulgaire
French
J'ai commencé à m'intéresser à la mode en 2007: je cherchais alors simplement un costume pour des entretiens en école de commerce. Je n'avais pas beaucoup d'argent à l'époque, et je voulais donc être certain de ne pas me tromper. J'ai fait ce que je savais faire de mieux: geeker sur tout un tas de blogs et de forums pour être sûr de trouver le meilleur rapport qualité/prix.
Learn more >